International Patent Pending
First Automated Professional Device For surface finishing of ABS, ASA, and Cellulose Acetate
Turn your prototypes into products!
International Patent Pending
First Automated Professional Device For surface finishing of ABS, ASA, and Cellulose Acetate
Turn your prototypes into products!
Breakdown Surface finishing times
and double the production with 3DFINISHER
Il 3DFinisher risponde ai requisiti del Piano Nazionale
Industria 4.0 e può usufruire dell?iper-ammortamento che fino a tutto il 2019 è stato innalzato sino al 250%.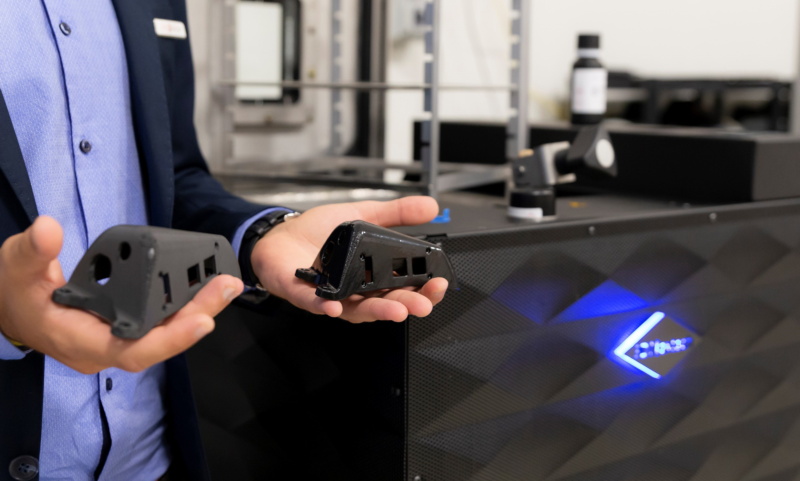 Guaranteed replicability.
3DFinisher is the first device for automated finishing of ABS and ASA objects, which allows you to breakdown manual surface finishing times and maximize the result of your 3D printer .
Intuitive interface and dedicated software.
Check the status of the process at any time, modify and store your different presets based on materials, set time and finishing degree. Strong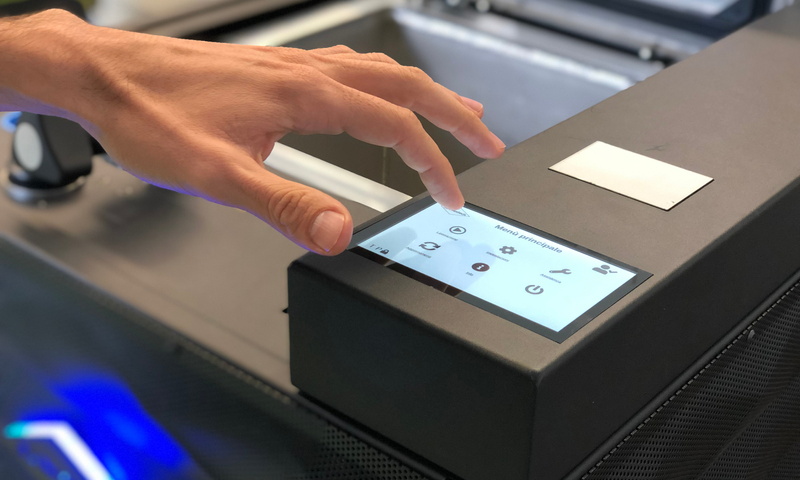 POstProcessing Automated & Professional device
The next step of 3DPrinting. Now.
BREAKDOWN MANUAL FINISHING TIMES WITH 3DFINISHER.
Consult our team of specialists for a specific quote.
Focus LIVE Milano 2019 - 21/24 Novembre
3DNextech in collaborazione con Electrolux, SolidWorld e Energy Group, presenteranno un progetto di "Smart Industry 4.0" in occasione della fiera Focus Live di Milano, presso il Museo Nazionale della Scienza e della Tecnologia Leonardo Da Vinci. Attesi più di 15.000 visitatori, con 182 speakers e
MECSPE BARI 2019 - 28/30 Novembre
3DNextech sarà presente nel padiglione di THE3DGROUP, in occasione della fiera di riferimento per la manifattura approda in Puglia, nella sua prima edizione a Bari.
Tre giorni all'insegna del business e del networking, dove scoprire l?eccellenza di tutta la filiera per una fabbrica intelligente, attraverso percorsi dedicati ai temi chiave dell?innovazione e della trasformazione digitale.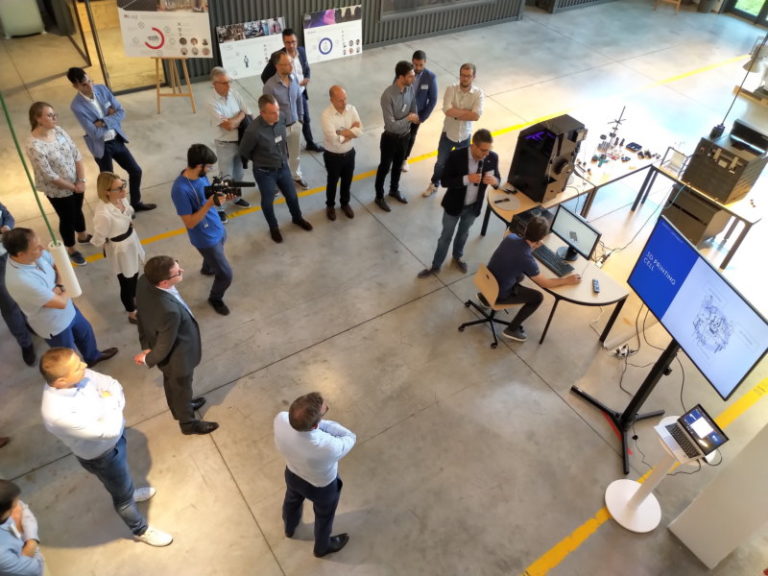 Case Study
3DNextech & Electrolux Nel Settembre 2018, il Global Technology Development team di Electrolux ha scelto 3DNextech tra oltre 150 realtà provenienti
Leggi Tutto »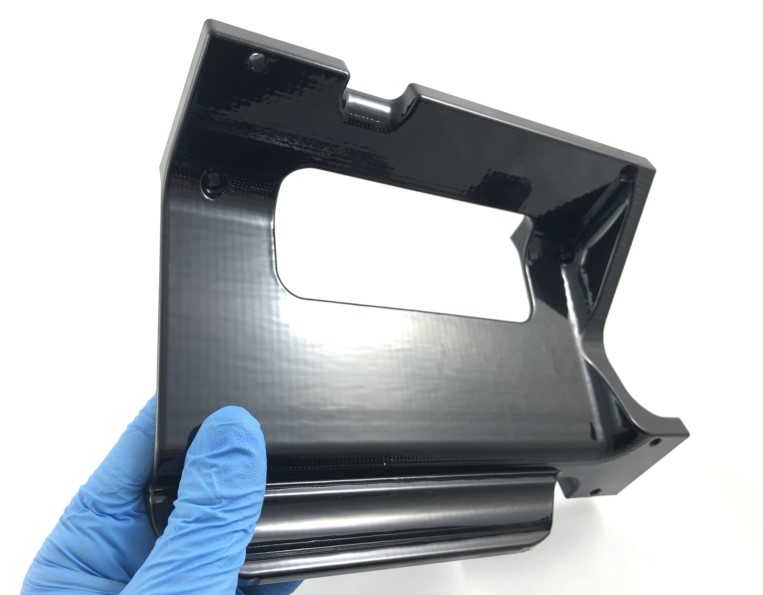 Case Study
La lavorazione con il 3DFinisher ha permesso un miglioramento estetico e meccanico di un carter realizzato in ABS e stampato
Leggi Tutto »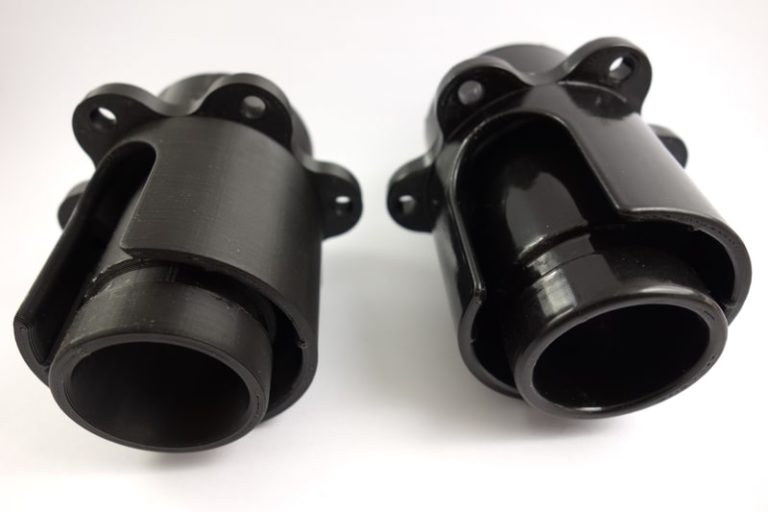 Case Study
Caso studio di applicazione del 3DFinisher all?interno di un processo produttivo che impiega tecnologia di manifattura additiva per la realizzazione
Leggi Tutto »
Reduces up to 10 times surface finishing times.
Contact our team for a specific quote.
Automatic, fast and controlled process.
After switching on the device, the user places the objects on rack which must be arranged inside the machine, inserts the B-01 capsule in the specific housing and sets up the process parameters.
The lid of the machine is interlocked to prevent the opening during the process, consisting in the chemical finishing delivered by solvent vapours. All the processed objects become waterproof, varnish able, smooth to the touch and shiny. Furthermore, the mechanical characteristics are improved.
The processing stage followed by a complete restoration of the device by means of filtration.
3DFinisher is designed, developed and made entirely in Italy
Discover fields of applications and uses of 3DFinisher.
The 3DFinisher is widely used in the field of additive manufacturing and 3D printing, especially as a complementary device of FFF technological machines that employ ABS filaments, In fact, the FFF printers produce objects with poor aesthetic performance and scarcely waterproof.
Creation of prototypes and conceptual models with a perfectly smooth surface, suitable for varnishing and other types of coating. The 3DFinisher improves the mechanical resistances of the plastic materials, reduces the aerodynamic and hydrodynamic resistance of the surface and decreases the possibility of cracks formation.
Il trattamento con il 3DFinisher rende un oggetto completamente lucido, verniciabile e liscio al tatto ed aumentando sensibilmente l'impatto estetico.
The objects in ABS and Cellulose Acetate treated with the 3DFinisher become washable, disinfectable, 100% waterproof and have a greater resistance to dirt and dust. The objects worked find space in the design and prototyping of medical devices, in the construction of anatomical models, and in the production of prostheses and orthoses.
Il 3DFinisher viene utilizzato in campo nautico per prototipi e particolari funzionali. La lavorazione rende gli oggetti impermeabili, verniciabili e riduce la rugosità superficiale fino al 95%, riducendo la resistenza aerodinamica e idrodinamica della superficie.
Most frequent questions and answers
3DNextech è una Startup Innovativa Spin-Off dell?Istituto di BioRobotica della Scuola Superiore Sant?Anna di Pisa , specializzata nello sviluppo di dispositivi connessi al mondo della stampa 3D.